Xanadu Island Resort is a small but quaintly situated Belize eco-friendly resort. Sitting just outside the colorful island town of San Pedro, Ambergris Caye – the resort, with its stately dome-like structures for which we are best known, was the first, and to this day possibly the only monolithic dome resort in the country of Belize. Construction of Xanadu Resort began in 1998. Rather than cutting away native trees and plants, structures were added within and around natural land features. A portion of the property is a dedicated nature and bird sanctuary for guests to enjoy. But for a few signs and simple pathways, the natural beauty of the landscape remains unaffected.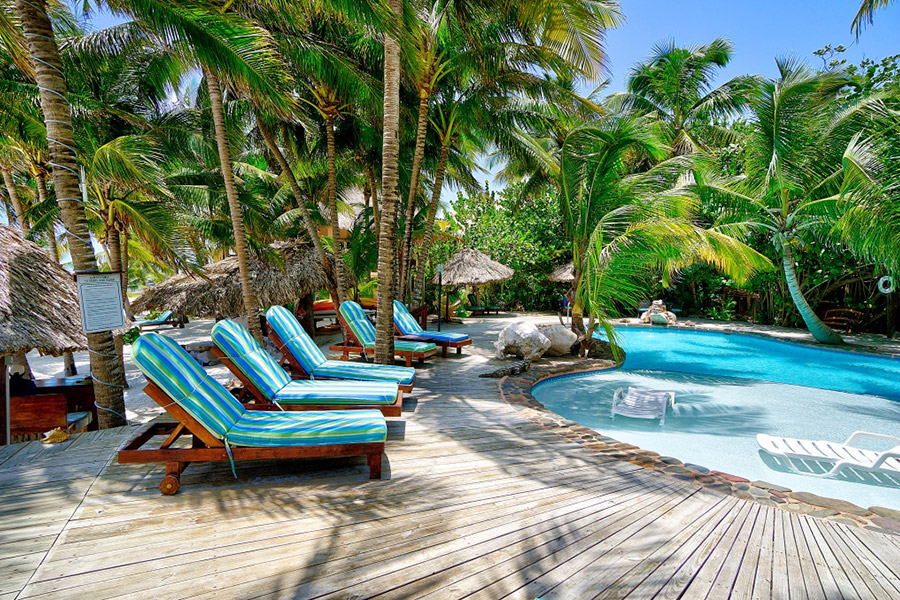 The resort itself consists of five circular monolithic domes, 19 suites in all, with views of the lush, tropical garden, the freshwater pool, or the Caribbean Sea. Double paned windows and covered verandas help keep guests cool and provide natural light while diminishing energy needs. Structurally, they also have the added bonus of being able to withstand 300 mph hurricane force winds.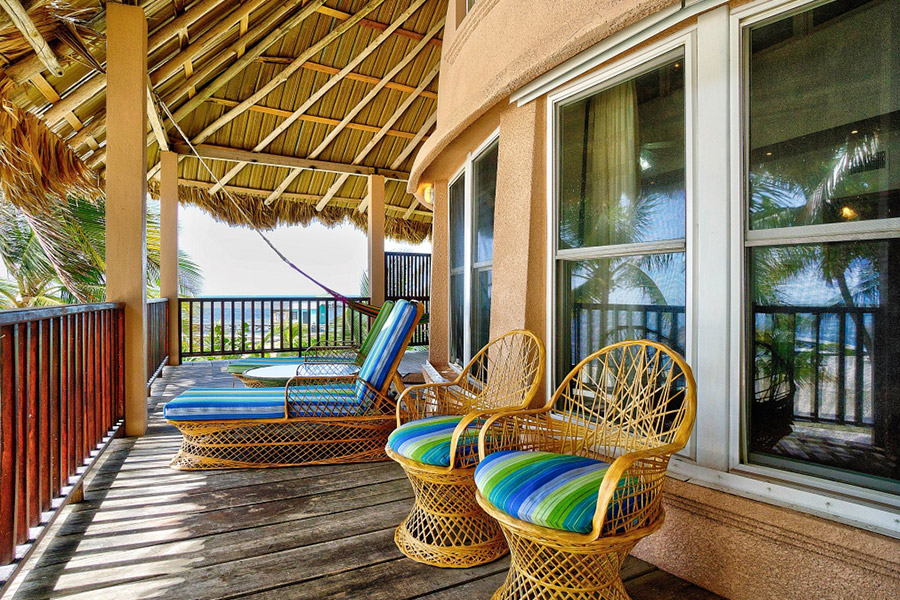 Over the years, we've worked as a team to continue to identify ways through which we might lower our carbon footprint, operate as sustainably as possible and involve guests and the community. To keep us on track we created an Environmental Management Strategy that we review and revise periodically. Consumption and waste are addressed through the removal of single use plastics. These have been replaced with permanent containers for shampoo, conditioner and a start-up kit of coffee, sugar, and tea. Five-gallon jugs of water are also available to guests in each of our 19 suites to reduce the need for guests to buy bottled water, allowing for multiple refills instead. To reduce packaging waste, purchases are made in bulk.

Synthetic cleaning products have been switched out for biodegradable laundry detergents, and natural, citrus based cleaners made in Belize. The use of non-toxic products extends to the grounds to control mosquitoes and other biting insects to ensure plants, pets, and wildlife are unaffected. Fruit and vegetable scraps from guest suites are collected and converted to compost that we use in our garden. We also provide our guests with complimentary bicycles, kayaks, and paddle boards so they can explore the island with minimal carbon output.

In time our efforts drew notice, and on April 29, 2010, we became the first Green Globe island certified property in Belize. Five years later, our Green Globe member status was upgraded to gold. That year we created a new environmental sustainability plan which we reviewed and reported on two years later. In short, Xanadu supports and remains committed to responsible and eco-friendly practices as a part of our core company values.