Belize Culinary Adventures
Ambergris Caye, Belize Food Tours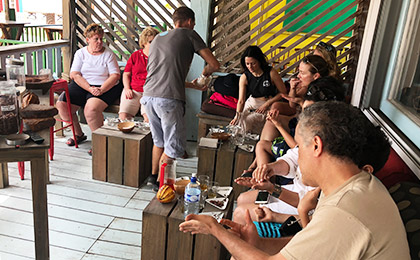 LET'S GO TO CHOCOLATE CLASS
Belize Chocolate Company is a small artisan bean to bar chocolate making company using 100% Belizean ingredients such as cacao from the Toledo District and sugar from Orange Walk. Step back in time and learn about Mayan cacao history, how the beans are grown, picked and processed, and have your chance to try grinding the cacao beans on a traditional metate (grinding slab). Sample the flavour of the beans, experience making your own chocolate and enjoy the heavenly finished product.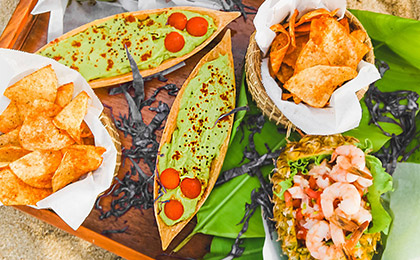 Mayan tacos, salbutes, mestizo soup, pupusas, palettas, cerviche, – these exotic sounding words are all delicious and authentic Belizean foods that you can sample on a Belize Food Tour. Take a guided walking tour of the old town of San Pedro, stopping along the way at established restaurants and tiny street stalls, while tasting traditional local cuisine. Listen to stories about the customs and origins of the food and the people who brought them to the island. A great opportunity to explore and discover new things that you would never have thought of to try.
This place is the best. The staff go above and beyond. The atmosphere and natural surroundings provide the ideal setting for relaxation.