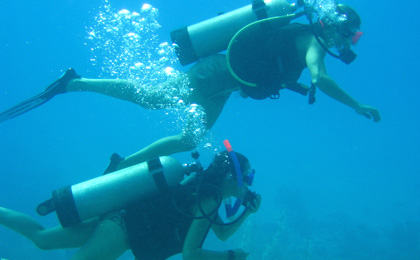 Belize is famous for lying adjacent to the second largest barrier reef in the world and a byproduct of that is the equally famous scuba diving experience. With over 20 unique dive sites, all less than a ten-minute boat ride from our dock, you could dive multiple tanks per day during your stay and not dive the same site twice. Most dives feature a series of 'finger' canyons that place you on the edge of the deep blue sea as you drift past coral and larger fish. Additionally there are plenty of swim through caves and canyons that provide for an incredible diving experience. Diving trips are available in: 1 tank dives, 2 tank dives and 3 tank dives.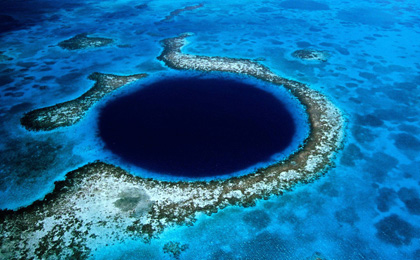 World famous diver Jacques-Yves Cousteau declared this a top ten scuba diving site in the world in 1971. Since then it has been a mainstay for diving enthusiasts. Diving down to depths of 130 feet you will see stalactite formations up close and personal. Round out this day trip with 2 additional dives around Lighthouse Reef.
Click here to download our Safety Screening Form for Recreational Scuba Diving to the Blue Hole.
If you would like to see the Blue Hole but don't dive, you can snorkel or take a fly-over tour instead.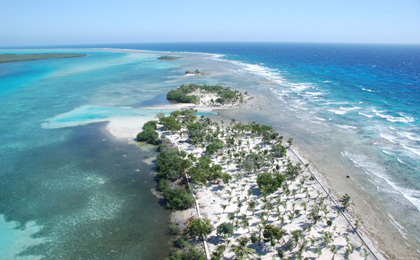 Another favorite and equally impressive 3 dive day trip is around Turneffe Atoll and the popular wall dives known as "The Elbow" and "The Aquarium". The Turneffe dive sites provide a truly remarkable experience that brings you up-close to some of the most colorful fish in Belize.
My husband and I are scuba divers and literally planned this trip as we were heading to the airport for Ambergris Caye. We booked with Xanadu, based on TA reviews, over the phone before we boarded are plane. The resort met our expectations. The staff were very friendly and extremely helpful with advice and recommendations.