Belize is a small country located in Central America. Its geographical position makes it an ideal location for vacationers looking to trek through lush jungles, explore hidden caves, or climb atop thousand-year-old Maya ruins. Perhaps its most unique geographical advantage is being bordered by the Caribbean Sea in the east. A perfect contrast to the rolling hills of the west, the sandy palm-fringed beaches and sun-kissed blue waters of the east make for an unforgettable water-themed paradise vacation, all set to the backdrop of the warm rays of the Caribbean sun.

Xanadu Island Resort, an eco-friendly beach haven, is situated on the island of Ambergris Caye making it one of the best spots in the country to truly make a splash in the sun. We offer numerous sea-centered activities and packages perfect for couples, families and even those who don't really want to get wet.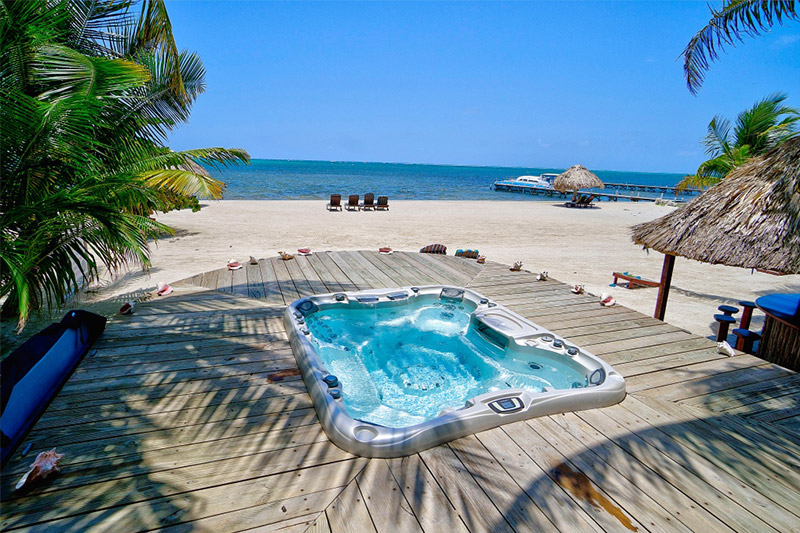 Our above-the-waves options include paddleboarding, kayaking, and jet skiing. There's also the always popular local Secret Beach hangout where you can kick back, relax and enjoy swimming in the beautiful crystal-clear water.

If the call of the blue is strong, our sailing tours are a great choice. You can embark on a fantastic adventure, surrounding yourself with the azure blue waters of the Caribbean Sea that stretch for miles in all directions. The summery Caribbean sun glistening off the waves combined with the smell of salty sea air is sure to put any water lover right at ease. Our sailing excursions are also the ideal romantic setting for any dalliance with that special someone, particularly our sunset outings.

The ocean and lagoon waters of Belize are home to many spectacular fish species, including barracuda, snapper, tuna, and blue marlin, making it an exciting and world-class fishing location. Xanadu offers fishing tours for any fishing experience level focusing on deep-sea fishing, fly fishing, and reef fishing. Anyone vacationing in Belize looking for a fun fishing experience, from novices to experts, would enjoy our fishing excursions.

If you want to make a bigger splash in the deep blue, our other marine tours can fully immerse you in the beguiling waters of the Caribbean Sea. Snorkel in line with the waves at Hol Chan Marine Reserve, Shark Ray Alley, Mexico Rocks, or Tres Cocos and experience a diverse world of marine wonders from nurse sharks to sea turtles. Nighttime snorkeling at Hol Chan is also available for thrill-seekers looking for an adventure like none other, as nocturnal aquatic life like the Caribbean Reef Octopus is truly a wonder to behold.

Take things a little deeper and dive into one of our 20 superb dive sites where you can swim with exotic marine life, drift past brilliantly colored corals and glide through underwater caves and canyons. The infamous Blue Hole will surely enthrall as you dive to depths of more than 130 feet, coming face to face with submerged stalactite formations in the world's largest marine undersea sinkhole. Turneffe Atoll is also a dive favorite theming with an abundance of vibrant aquatic life seldom found elsewhere.

If more than one of these activities piques your interest, check out our exceptional tour packages and be sure to inquire about our Spring Diving Special.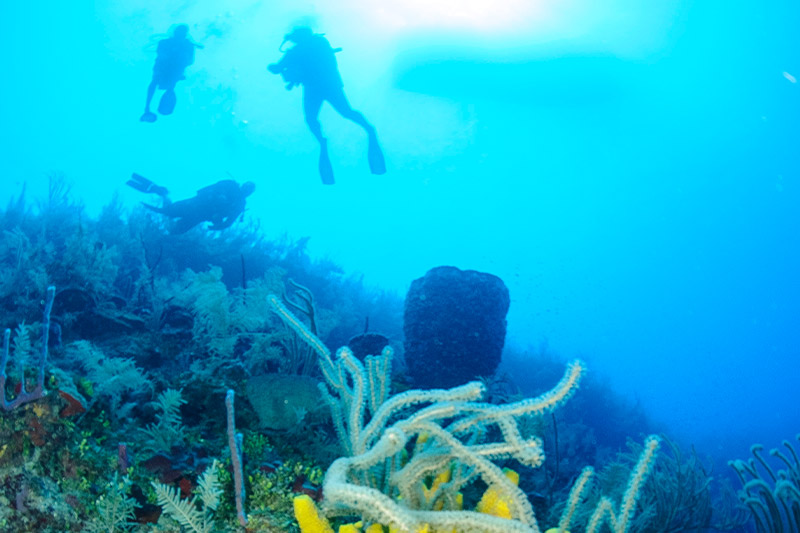 Through Xanadu, you can experience Belize's unparalleled blue adventures while being eco-friendly and environmentally conscious. So, book now and make a splash in Belize with Xanadu!