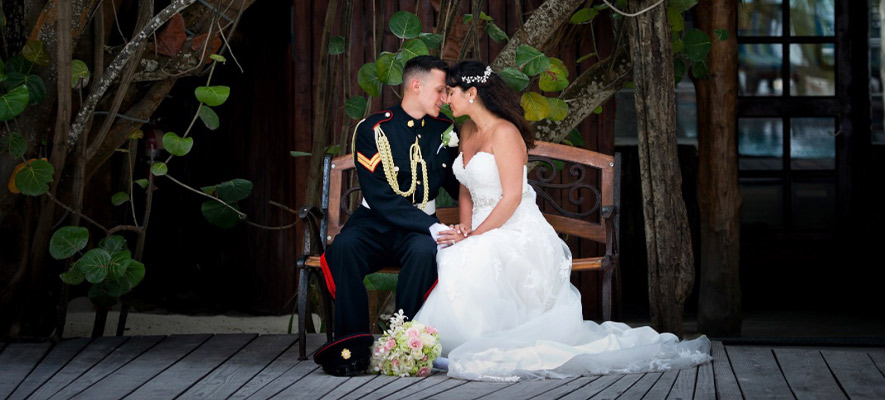 Throughout the world, you'll find that people observe many thoughtful and occasionally quirky traditions on this all too important day. Everything from pinching the bride on her wedding day for good luck in Egypt, to storing a lump of sugar in your gown for 'added sweetness' and marital bliss. Brides everywhere are finding ways to incorporate love, lore and family traditions on their wedding day. At Xanadu Island Resort, we dedicate our time and expertise in Belize destination weddings to oversee all major and minor details, with your vision to guide us, of course. We're happy to help you set the stage for your very own happily ever after. It's important when you're planning your big day that you feel beautiful, relaxed and happy. Planning your wedding in a foreign country need not be stressful. Here's how you can successfully organize your own Belize destination wedding, with our help.

First thing's first, the paperwork. This is probably the more straightforward but stressful part of planning a wedding in a foreign country. Navigating legal offices and procedures as a visitor and finding the right person to conduct your ceremony can take a while, time you could use planning other aspects of your dream wedding. Our Belize destination wedding package eliminates the stress and uncertainty of trying to manage these details from afar. We handle all the paperwork for you from applying for your wedding license, registering your marriage, and getting a certified copy of your marriage certificate.

While we are unable to cater for large group weddings, we have several recommendations that past guests have used. Hidden Treasure Restaurant, a favourite of many or try something different with a catamaran reception with Seas D Day or Island Dream Tours (YOLO). We are able to cater for small, intimate gatherings for the bride and groom.

How soon should you consider arriving on the island before your Belize destination wedding?  Well, both the bride and groom should be on the island within three working days prior to the filing of the petition for the wedding license. This is a perfect opportunity to talk to us about adding accommodations for your guests. All our suites have incredible views of either our gardens, the pool or the Caribbean Sea. We have studios and loft suites and one to three-bedroom suites. All our suites come with fully equipped kitchens as well. Since you're arriving a few days early, why not pack in a few days' worth of fun activities leading up to the big day. We're happy to help you arrange snorkelling, culinary, and inland tours to make the most of your time with your friends and family.