We know what it's like. You've got toddlers, tweens and teens. Ideally, you're planning a family vacation because you want to spend quality time with your family. Yet more often than not, it's difficult and we know this. For families traveling to a different country, finding activities that everyone can enjoy can be stressful. What's more, who has time to plan? So hi mom and dad, we're talking to you. To short track your planning time we've pitched in by outlining a list of five of the best activities to do on your Belize family vacation that everyone can enjoy, including you.
POOL TIME
The freshwater pool on the resort grounds is one of the best options for families hoping to spend quality time together outdoors. At its deepest point, the pool is 5 feet deep and at its most shallow, 8 inches. It's a perfect space for both adults and children. You are free to enjoy a relaxing soak while the kids can be monitored in the portion of the pool that you deem safe and appropriate. While you're there, don't forget to stay hydrated. A variety of refreshing drinks for you and the little ones are available.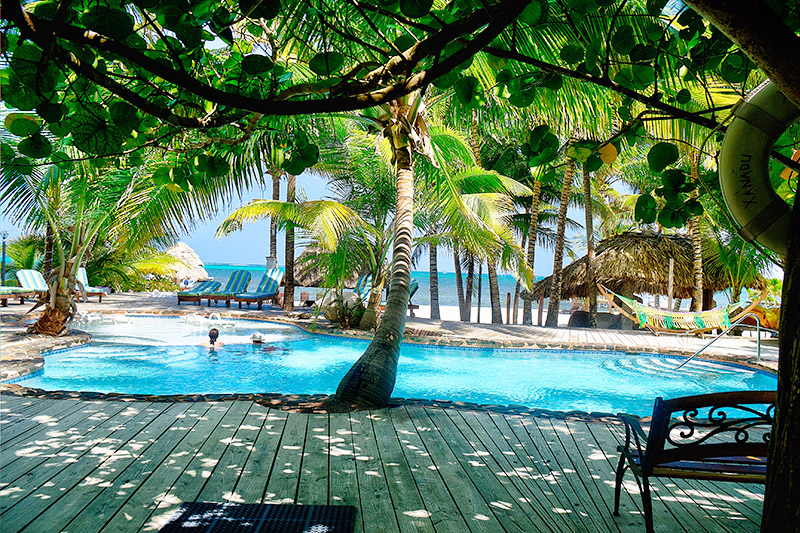 A CYCLING WE WILL GO
Complimentary bicycles are one of many eco-friendly amenities we are happy to make available to you during your Belize family vacation. Bicycles are a fun way to explore the island and encourage an active lifestyle even on vacation. There are many coffee, juice and sandwich bars within a few yards from the resort. There's also a, wait for it, luxury chocolate shop, within ten minutes cycling distance. Everything from organic cocoa bars, to syrups and liqueurs – daily chocolate-making demonstrations for chocolate lovers of all ages are also available.
LOOK OUT COUSTEAU
The mysteries of the sea need not be a mystery for too long. One of our Belize family-friendly vacation packages includes snorkel exploration.  The Belize barrier reef is the second largest in the world and was named a UNESCO World Heritage Site in 1992. It's living culture in a way that few people get to see. For tinier members of the family that can't snorkel, a sunset sail is another way you can enjoy the water. This and the view from a glass-bottom boat can be fun, bonding experiences for you and your little loved ones.
BEACHES
What Belize family vacation couldn't be made better with some lounge time on the beach? The resort faces the beach and with it comes a BBQ pit, corn toss game, and lounge chairs. You're free to use them all. This is one of the best opportunities for families to bond around food, games, and leisure. Studies show that outdoor playtime is key to healthy childhood development. And for you, mom and dad, a day at the beach can also be a perfect way for you to unwind and relax.
NATURE'S CLASSROOM
At Xanadu, we have a comprehensive eco-management plan that guides the development of the resort and our policies. An early decision was made to keep half of the resort property under natural vegetation. Today it's a glimpse into the remarkable biodiversity of Belize. Something to add to your Belize family vacation itinerary is a tour of the bird and nature walk on the property. Who can spot and identify the most birds of Belize? Who will remember the names of the plants they see? The options for making this a fun learning activity for you and the kids are limitless.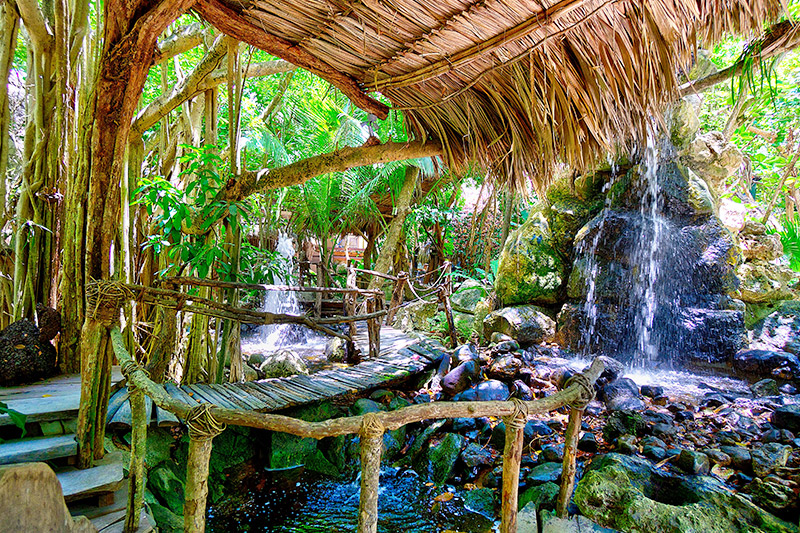 Every family is unique. We've been lucky to have so many families stay with us over the years, making wonderful recommendations and helping us to develop the best family vacation packages in Belize. We are proud and happy to be considered one of the most family-friendly resorts on the island. If you're ready to start planning your own Belize family vacation, go ahead and contact us today.