One of the great things about Belize is just how pleasant and relaxed the atmosphere and people are to be around. Exploring Belize is easy, so long as you have the right know-how and an open mind. This former British colony has been influenced over the years by its Latin American and Caribbean neighbors across the region and sea. While the official language is still English, the country itself has seen its foods and music wonderfully impacted by the rhythms and flavors of the Latin-Caribbean milieu. At Xanadu, the comfy island suites and amenities we offer combine to form the perfect tropical resort home for visitors that want to feel at home while exploring the country.

One of the best ways to explore the island and the way most people get around is on foot or bikes. On a sunny day, with a cool breeze, strolling through the island streets, it's a really neat way to explore this small but bustling seaside town. As part of our eco-tourism, low-carbon ethos, we offer several eco-friendly amenities to our guests, among them, complimentary bikes. By bike, you're about 10 minutes away from the center of town, and the route is lined with numerous small businesses, beachside bars, restaurants, and quirky gift shops. Locals are friendly and will typically bid you the time of the day as you pass by. Tip: After the sun sets, it's customary to greet people by saying 'good night,' that's Belizean equivalent of hello!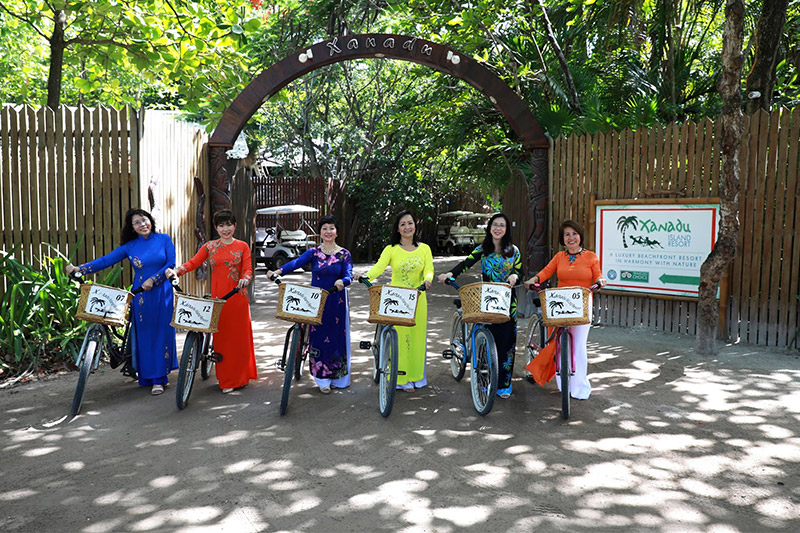 On really hot days, most locals will organize trips to a nearby pool, family BBQs, or a trip to the beach. At Xanadu, you can do all three. Our freshwater pool is excellent for relaxing and staying cool. We have a bar with tropical fruit juices and cocktails to ensure you stay hydrated. You're also free to make use of our BBQ grill station and the resort's beach. Other great amenities at Xanadu include complimentary paddleboards, kayaks, and snorkeling gear that you can use at or near the resort. These are among some of the best ways to enjoy the water on a hot day as well. Just be sure to apply sunscreen before you hit the water!

To really get to know a place, it's best to talk to locals and ask questions. Our local staffs are a great source of information and advice on where to go, what to do, and what new foods to try. There are tons of restaurants and grocery stores nearby. A food tour is a wonderful way to taste the flavors of Belize, an activity that can be easily arranged by our staff. Don't feel like going out? That's part of the joy of being at home, right? Recreating recipes are easy enough. All our suites, studios and villas feature fully equipped kitchens. Stock up at Super Buy, a two-minute walk from the resort to get all the fresh produce and ingredients you need for a night of cooking at 'home.'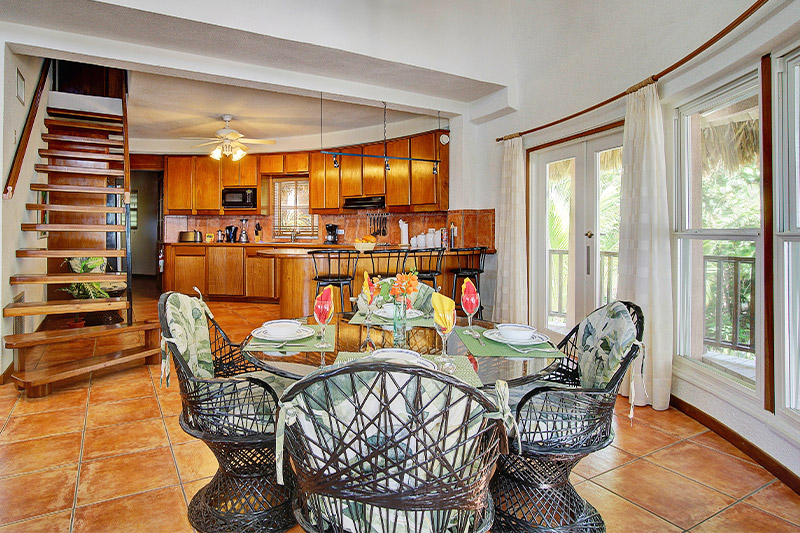 When you're ready to see more of Belize, you are more than welcome to talk to our concierge staff to inquire about guided tours across the island and mainland Belize. Contact us today for more information about booking a stay with us at Xanadu.