What better way to find out about a resort than from its guests who have stayed there. Whether it's a fun family vacation, romantic couple's getaway or an adventurous escape – experience what a Belize vacation at Xanadu Island Resort is like thought the eyes of our past guests' testimonials.
"Family time in Belize"

This place is great. Accommodations are fantastic and perfect for a family. Living spaces are generous and two bathrooms is a must with teenage girls. The staff is awesome and so friendly and quick to respond to any needs. They even offer a local cell phone which was so convenient!!! Highly recommend it. No in-house food, but plenty of places close and grocery stores within walking distance to use your own kitchen. Highly recommend. (Sheri R)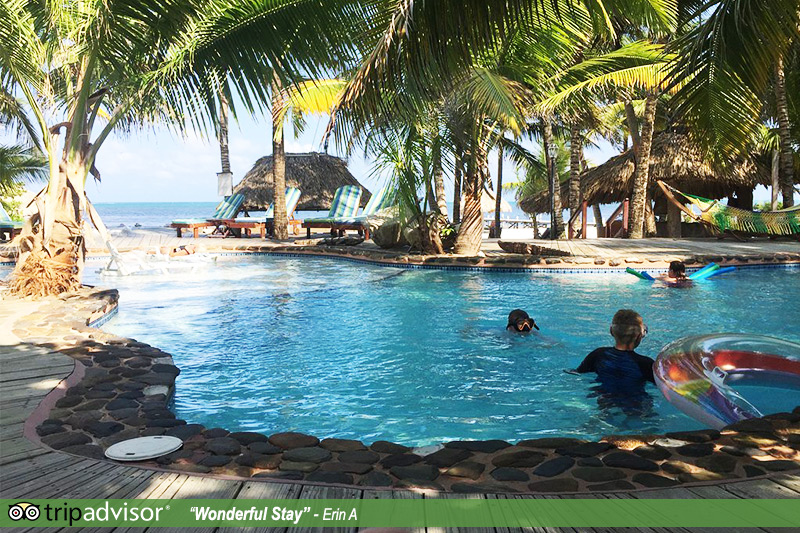 "Amazing place to stay!"

If you are looking for a mix of adventure and relaxation this is your spot. The staff are like family and are excellent about making accommodations for you on the island no matter if you want a snorkeling trip or a nice dinner reservation. They will also tell you where the best local spots are if you want to get some authentic food. You are staying in a little oasis within walking distance of downtown with its own dock to have your boating adventures. The honeymoon package made our stay fun as well as relaxing. If you go, say hi to Alberto from us!

Room Tip: We had a fun time in our loft room. It's great for two people and comes with its own kitchen and deck. (kstrycker787)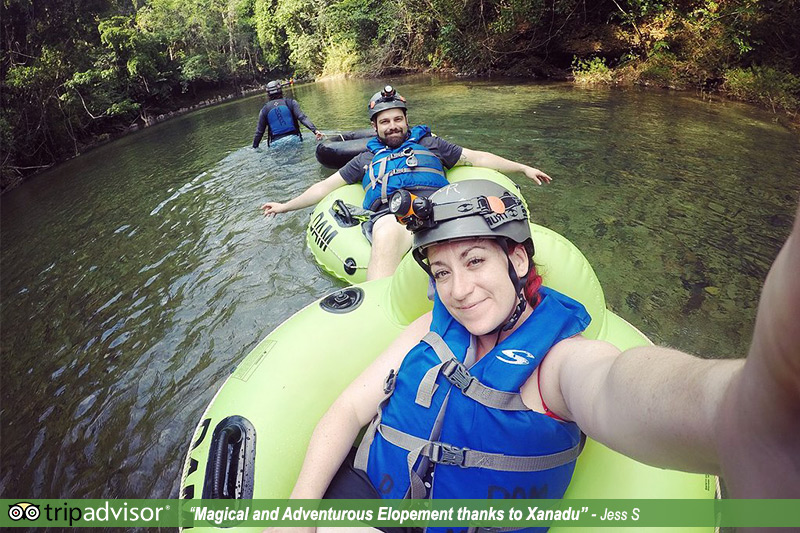 "Amazing Honeymoon!"

The Xanadu made our honeymoon experience amazing. Our room was clean and cleaned every day. We had a great view of the ocean and beach. The staff went out of their way to make sure we were comfortable and having a good time. They did an EXCELLENT job coordinating activities and tours for us, and also provided great recommendations for food, beaches and drinks. The staff was so accommodating and personable that we ended up hugging them before leaving for home. We're looking forward to our next trip to the Xanadu and would recommend it to anyone visiting San Pedro. (Ellen F)
"Great Resort and some tips along the way"

We stayed and Xanadu which is about a mile south of San Pedro. Overall everything was beautiful and service excellent. They took care of booking our flights on Tropic Air, getting our golf cart, and booking 2 excursions for us. I would highly recommend staying south of San Pedro as it is very nice and gets you out of the busy little town. The island was very safe and easy to get around on.
Here are a few tips:

1. Do rent a golf cart… it gives you the freedom to move around the island which is super safe and explore some areas
2. Plan a few excursions through the hotel, we did the Day trip to Caye Caulker/snorkel trip and Lamanai. Both were neat because you got to see different parts of Belize
3. Some of our favorite restaurants were:

• Hidden Treasure
• Wild Mangoes
• El Fogon
• Carolines Kitchen for breakfast(try the fresh juices)
• The Baker for breakfast, right outside the resort

If you get in around lunch time head to El Fogon or a restaurant by the airport, we did that because we figured our hotel room would not be ready.

The staff at Xanadu is very knowledgeable and will do whatever they can to help. We had Suite 1 which was a 2-bedroom Ocean Front and enjoyed it. (ppochiro)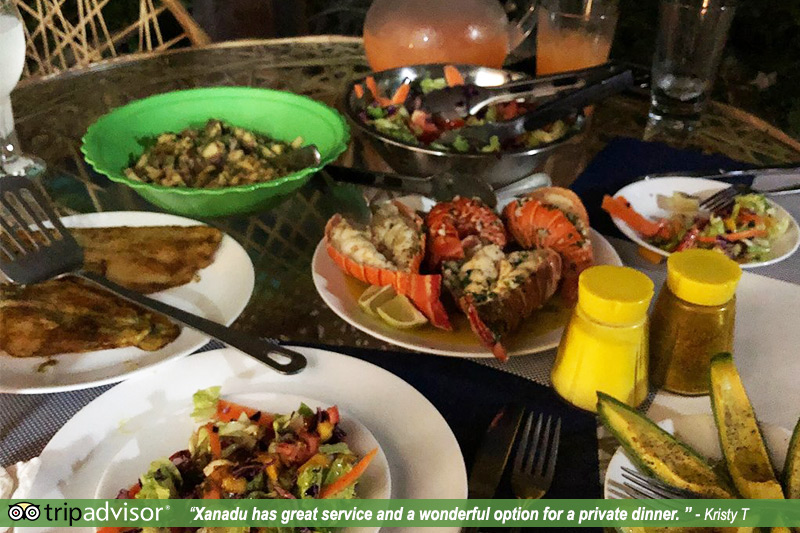 "Wonderful place in Belize!"

We booked a last-minute trip to Belize and didn't know what to expect. From the moment we arrived at the Xanadu resort, we were thrilled. The place is small, yet every inch is lovely: the nature tree-top walk, cute pool, immaculate grounds, perfect accommodations, and wonderful staff.

Michelle & Peter the proprietors could not do enough for us – from advising us about great restaurants to ensuring that our excursions went flawlessly.
Here are the things we liked most:

• very interesting suite – dome style with a lovely thatched roof – tons of space and a full kitchen so we ate breakfast on our patio every day
• super location – on the beach yet at about 1.5 km from the busy part of San Pedro, it was quiet and felt 100% safe
• absolutely amazing service – every time we asked a question we received far more help than we could ever expect.

There was not anything we did not enjoy – however – a word to northern visitors:
WEAR SUNSCREEN – we got sunburned on our first day and now realize how strong the tropical sun can be…

We cannot hesitate to recommend this lovely sweet spot. (careercoachToronto)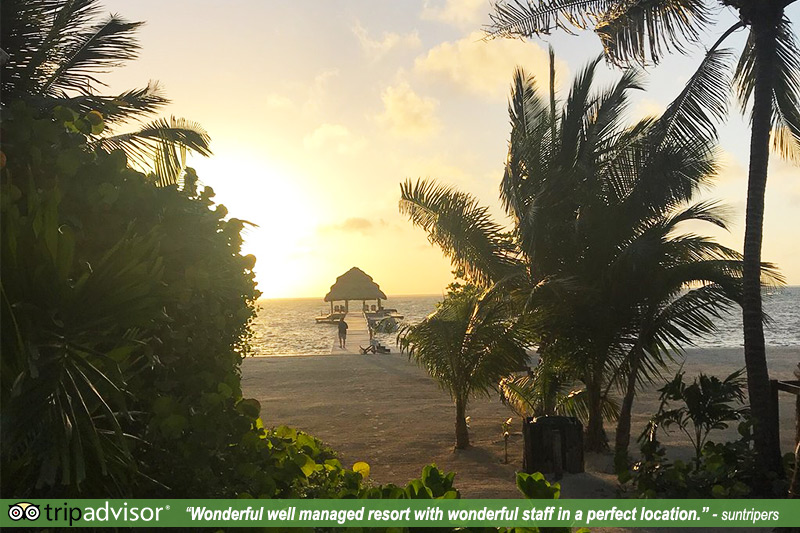 What more can we say? Well, we just love, love our return guests!
"Love, love, LOVE Xanadu!"

This was our 3rd time to Xanadu. We can't stay away! The entire staff is over accommodating and treat us like family! They go over and above to make sure our experience is awesome every time–even after being there numerous times. We've only encountered a couple minor things over the years (not big enough to mention) and they were resolved right away. We were pleasantly surprised with the upgrades to the pier and beach (absolutely pristine!) and hot tub added by the pool! We brought a friend new to Belize with us this time and he fell in love with the resort and island within 24 hours of getting there. The other friends that came are also repeat guests of Xanadu and love it. Just can't say enough about this place! (shamagra63)
"Amazing staff and best view around""

We have visited Xanadu probably 13 times now and have another trip planned in two weeks, we just can't get enough. We love all the new additions that Xanadu has been adding (the hot tub, the bar and so on). But the staff is what keeps us coming back. From the minute you walk in the front door you are treated like family. They are so wonderful at making sure all your needs are met and that you have a wonderful time while on the island. The rooms are very well appointed, you really don't need to worry about anything aside from grabbing some food and drink up the street to have on hand.

There is a wonderful bakery around the corner for breakfast and across the street from that is another great place to grab food. A grocery store is also very close for stocking up your fridge for the week.

I can't name individually the staff because I'm sure I will forget someone, and I would hate to do that. Just know they are ALL amazing.

Room Tip: If you have trouble with stairs, ask for ground level (shandajr)
If you were considering vacationing with us we hope that these reviews have convinced you to visit us. If you have already visited us but haven't shared your experience for others to see, feel free to do so on our TripAdvisor account – your review is valuable to other travelers.