Belize with its diverse culture and ethnicity, offers a delicious mixture of local, traditional and international dishes that are sure to have your taste buds wanting more! Ambergris Caye, being a top tourist destination in Belize, offers one of the widest selection of restaurants in the country. Ranging from the inexpensive local spots to a few of the finest rated restaurants in the world.

While Xanadu does not have a restaurant on site we do have a few recommended places to eat while staying with us; some just a 5 minutes' walk from the resort. We even have a few that will pick you up and drop you off after dinner.
A full-service Belizean owned and operated restaurant, located 1.5 miles south of San Pedro Town, specializes in Latin American and Caribbean Cuisine in an elegant, rustic, tropical setting. The Hidden Treasure Restaurant serves dinner only, from 5 – 9pm Wednesdays through to Mondays (Closed on Tuesdays) and offers free shuttle service to customers.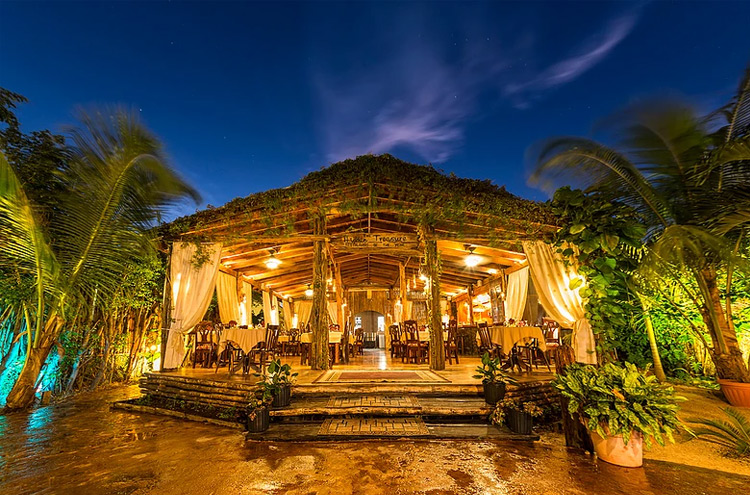 PALMILLA RESTAURANT
An elegant full-service restaurant, located on Coconut Drive, specializing in gourmet cuisine in an indoor air-conditioned setting. The Palmilla offers breakfast, lunch and dinner daily starting at 6;30am – 9pm. They also offer free transportation to and from the restaurant for any guests within a two-mile radius.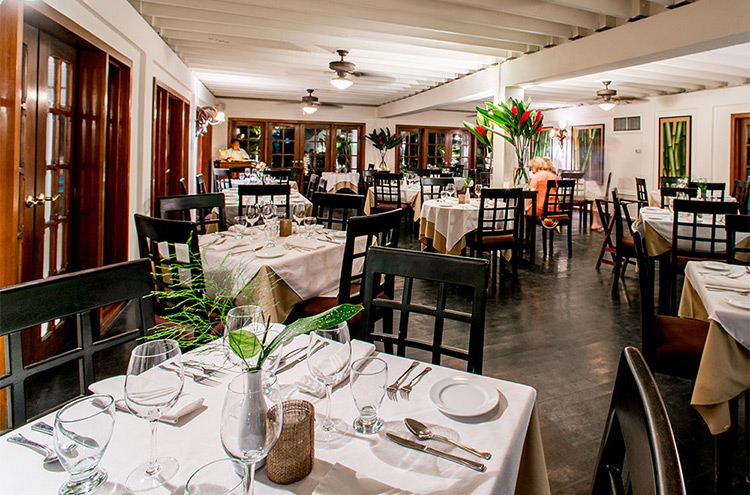 BLUE WATER GRILL
A multicuisine restaurant, located on the beachfront, serving breakfast, lunch and dinner in a casual setting. The Blue Water Grill opens daily from 7am – 9:30pm, on Tuesdays and Thursdays they have sushi night and on Fridays, live reggae music. The best thing about the Blue Water Grill is that they not only offer delicious food but support the community as well.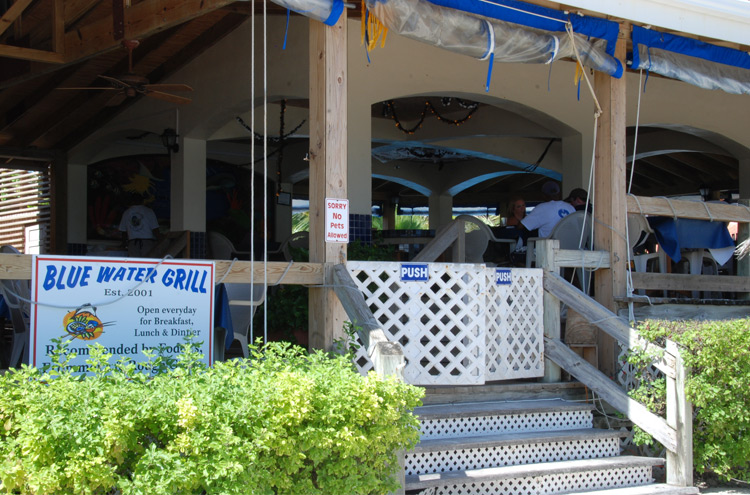 ELVI'S KITCHEN
A Belizean restaurant, located on Pescador Drive in the heart of San Pedro, specializing in seafood dishes in a casual setting. Elvi's Kitchen offers lunch and dinner Mondays – Saturdays from 11am – 10pm (Closed on Sundays). On Wednesdays it's Crab Night with live Belizean music, Thursdays there is live Cuban and Latin music, on Fridays is the Grand Maya buffet and on Saturdays it's Seafood Creole with live Cuban music. Elvi's Kitchen also offers delivery service up to 5pm.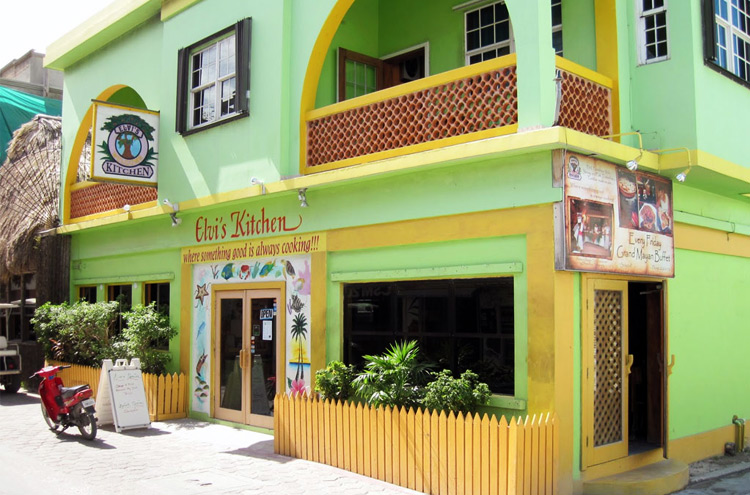 WILD MANGOS
A casual restaurant, located on Barrier Reef Drive – on the beach – in the heart of San Pedro, serving lunch and dinner in a tropical beachfront setting. Wild Mango's is open Mondays – Saturdays from 11:30am – 9:00pm (Closed on Sundays), with happy hour from 3:30pm to 5pm.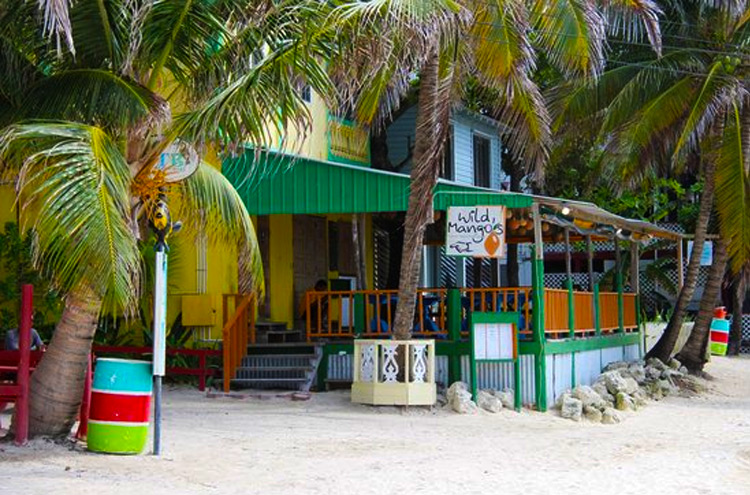 EL FOGON RESTAURANT
A Belizean restaurant, located on Trigger Fish Street, north of the airstrip in San Pedro, specializing in traditional Belizean cuisine cooked by fire hearth in an old-style San Pedro atmosphere. El Fogon is open Mondays – Saturdays from 11am – 9pm (Closed on Sundays) with Happy hour from 3pm – 6pm.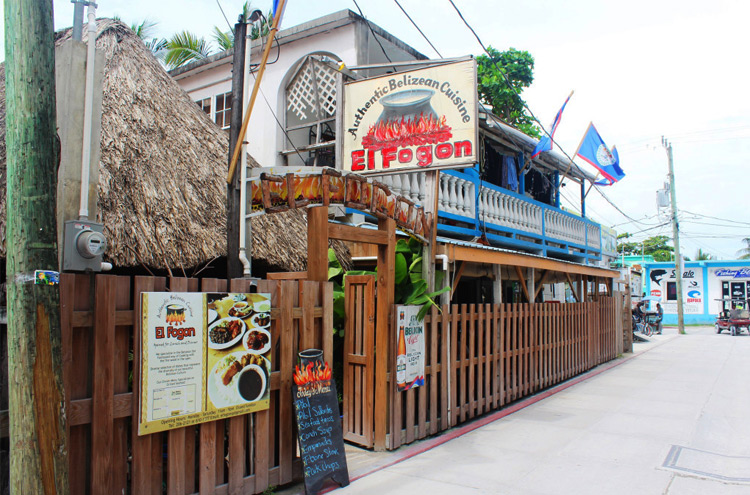 THE BAKER
A bakery, located on Sea Grape Drive, South of Ambergris Caye, just a short walk from Xanadu, specializing in fresh baked breads, treats and a selection of tea and coffee. The Baker serves breakfast and lunch and is open on Mondays – Fridays 7:30am – 5:30pm, Saturdays 7:30am – 2:00pm (Closed on Sundays).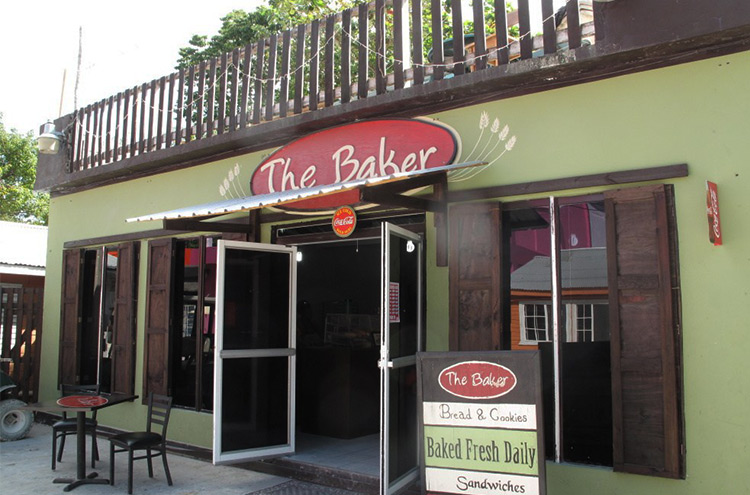 These are just a few of the many spots to eat in Ambergris Caye. We have a folder of different restaurant menus available for your perusal at reception. All our suites have a full kitchen for those who prefer to prepare their own meals. There are supermarkets just outside the entrance of the resort. Our onsite bar offers coffee and smoothies all day, and alcoholic beverages from 10am to 8:30pm. Also, you can take advantage of our Wine and Dine Package and let us take care of your dining experience for you. So, while staying with us at Xanadu Island Resort there is no reason not to indulge in the tastes of Belize.