Planning a vacation can be hard, especially when you are looking to make the most out of your vacation while being able to explore more of the country, culture and adventure without the hassle of making all the arrangements during your vacation. Xanadu Island Resort has taken all that into consideration. We have partnered with some of Belize's top resorts to provide you several Belize jungle and beach packages that offers the "best of both worlds" both inland and island. These jungle and beach packages include accommodations, transfers and adventure tours all in one convenient Belize vacation package.

EXPLORE BELIZE
Indulge in romance and relaxation while exploring Belize's natural beauty. This seven-night jungle and beach package offers luxury accommodations at Xanadu Island Resort in San Pedro, Ambergris Caye and inland Belize at the Black Orchid Resort in Burrell Boom Village. Explore the ancient Mayan Ruin of Altun Ha, take a sunset cruise along the old Belize River, snorkel with sharks and sting-rays at the Hol Chan Marine Reserve and Shark Ray Alley. Unwind with a holistic massage treatment and a romantic dinner for two. And there's more to this jungle and beach package, you just have to find out for yourself.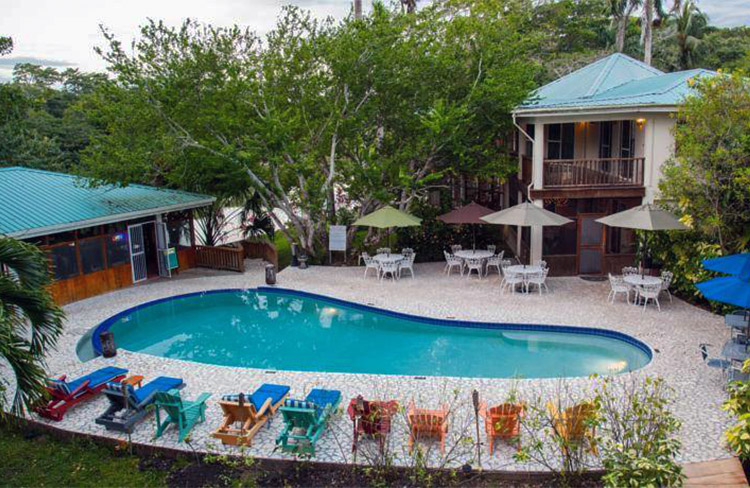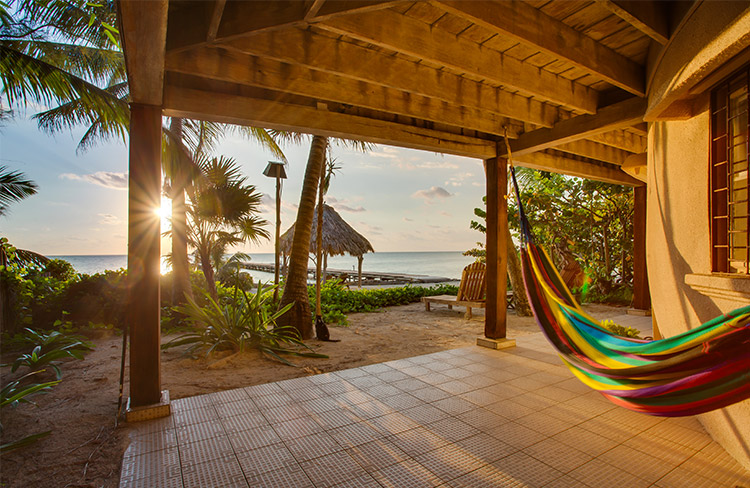 HIDDEN BLISS OF BELIZE
Escape the daily routine and enjoy a hidden bliss with our jungle beach package that offers you white sandy beaches and romantic waterfalls. Spend 3 nights in the tropical jungle of Belize at Hidden Valley Inn in western Belize. Venture in to hidden caves on a cave tubing expedition, explore the Mayan Ruin of Caracol, one of the largest Mayan sites in Belize, and rejuvenate in the natural springs of the Rio On Pools, then later be pampered with a couples Holistic Spa treatment. Travel to the beautiful island of San Pedro, Ambergris Caye for a 4-night romantic stay at Xanadu. Here you will enjoy snorkeling at Hol Chan and Shark Ray Alley, explore the island with a free golf cart rental and spend a romantic evening enjoying a private dinner for two.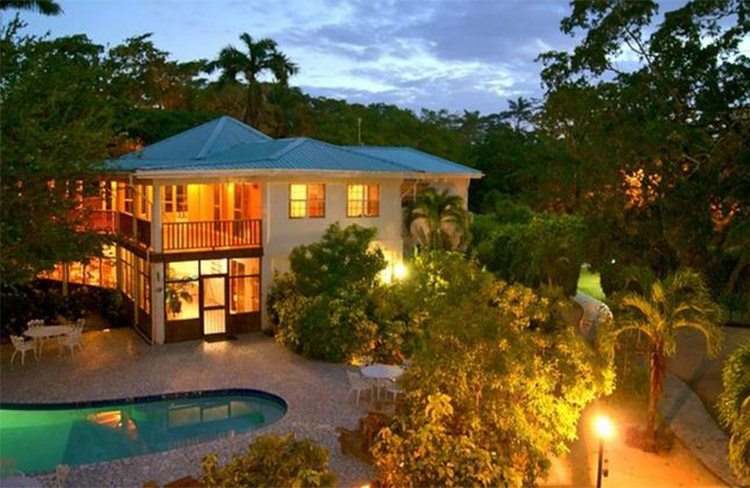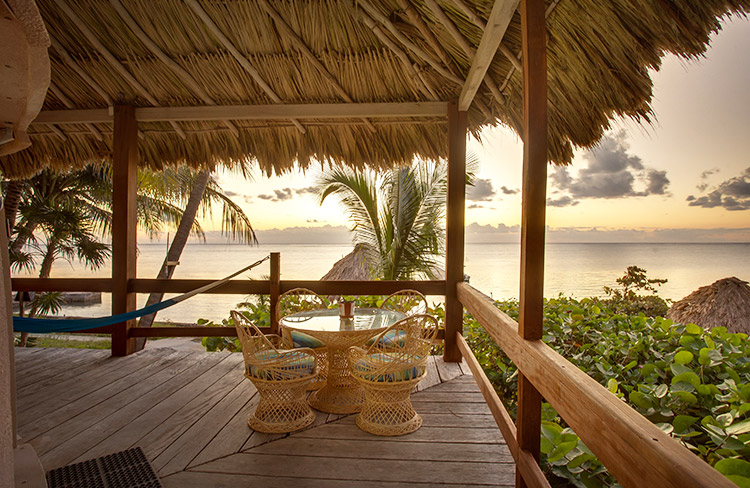 BEST OF BOTH WORLDS
Go deep into the tropical rainforest of Belize with this 7-nights rainforest and beach package. Be one with nature at Pook's Hill Resort in western Belize and enjoy Belize's famous ATM Cave tour. Then travel to Xanadu Island Resort for a much-needed relaxation on the sandy beaches of San Pedro Ambergris Caye.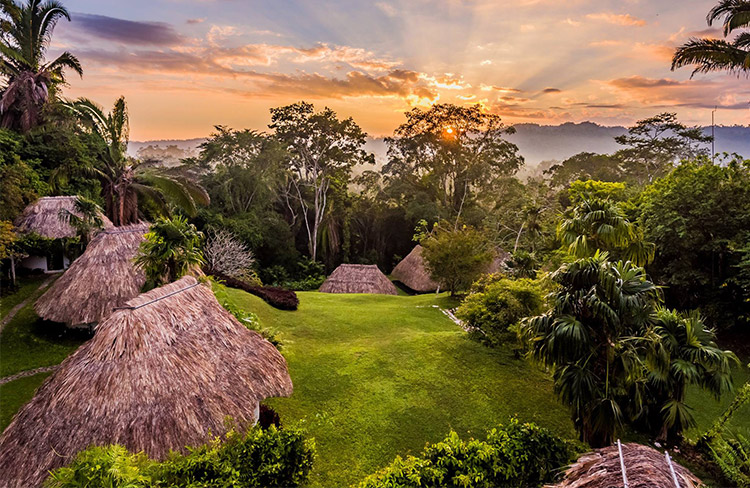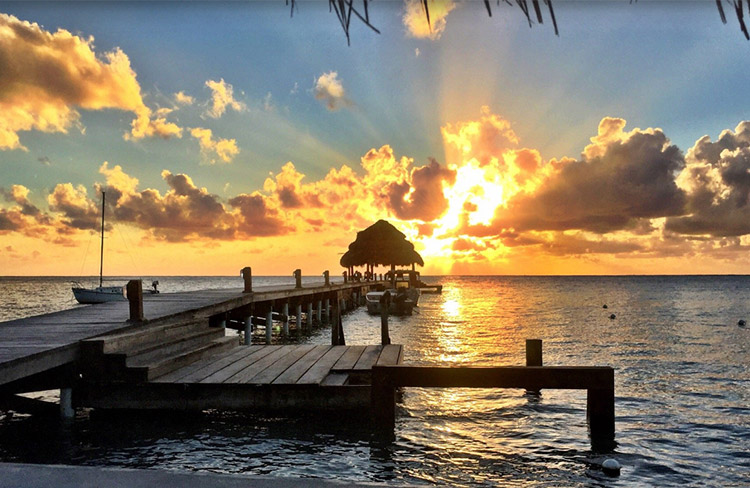 Not into the jungle life, or simply can't get enough of the beach? If you would much rather explore the beaches of Belize then this one is for you…

FROM SEA TO SHINING SEA
This Belize island and mainland beach package delivers two of Belize's best coastal destinations. The white sandy beaches of Xanadu Island Resort in San Pedro, Ambergris Caye and the warm beaches of Chabil Mar Resort, on the Placencia peninsula in southern Belize. Romance and allure awaits at these beach retreats.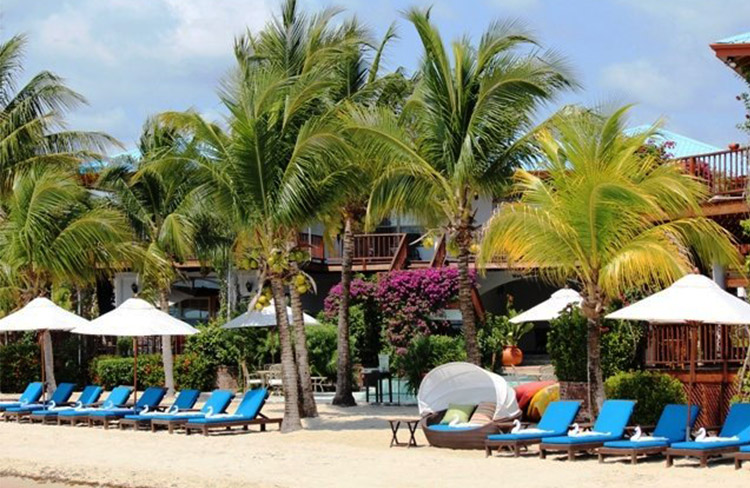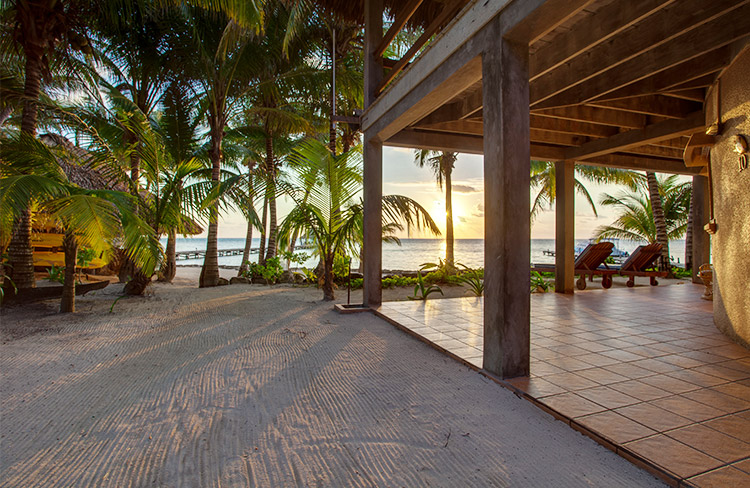 With all the choices above to make your vacation an extraordinary Belize vacation, the only thing left is for you to set the dates – contact us to get started!